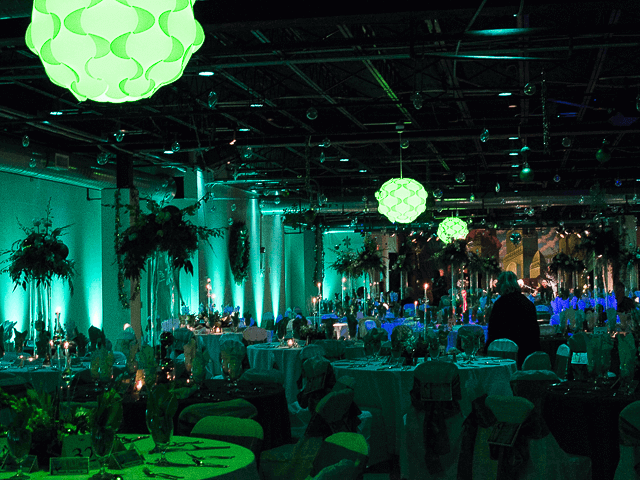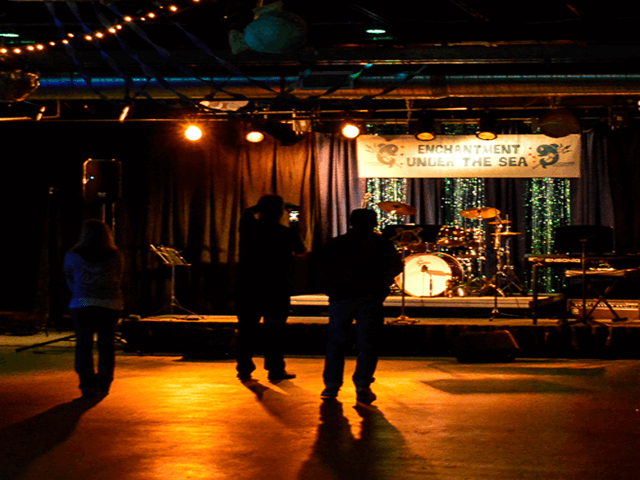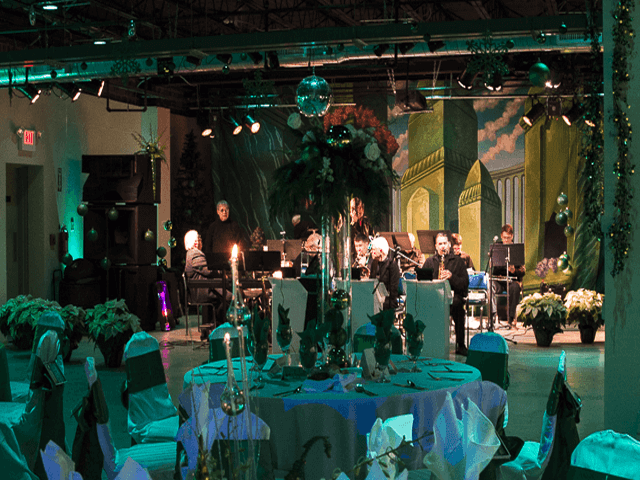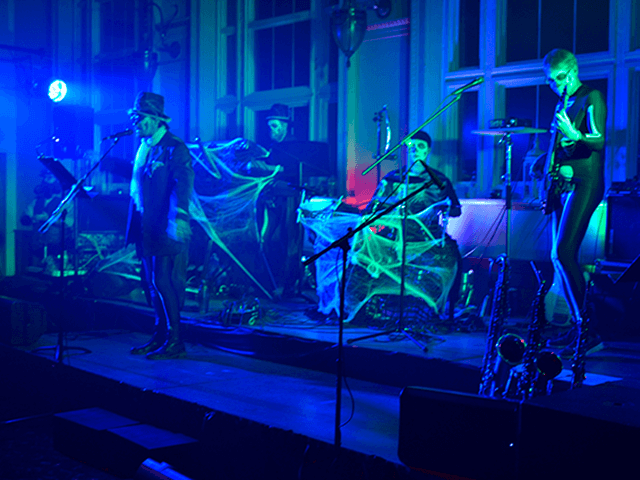 Stagecraft makes live event support services easy...
Stagecraft has been serving Middletown area events since 1977 with a full range of lighting, sound, audio/visual, and staging services to fulfill your every live event support need. Our mission is to make solving your tough problems easy. We are happy to give you a free, no obligation quote for your needs— please feel free to contact us at your earliest convenience to discuss your needs, dates, and fees. Here's a partial list of our capabilities:
Staging and Drapery Services
Stagecraft has everything you need for your event stage and stage drapes. We also offer pipe and drape set ups for backgrounds and booths. We have a well equipped scene shop for custom builds, too.
Sound Reinforcement Services
Sound systems from one to dozens of microphones, with small, medium, large and outdoor speaker systems to statisfy any need ranging from a podium or wireless handheld to a large musical group. We also have automated music systems with playlists of all the popular tunes your guests love to dance to.
Event & Stage Lighting Services
Conventional Stage Lighting:
The area's largest inventory of generic lighting instruments including 30 watt pin spots, 200 watt PAR46, 600 watt PAR56, 1000 watt PAR64. 750 watt 6" fresnel spotlights, 1000 watt 8" fresnel spotlights, 2000 watt 10" fresnel spotlights, 750 watt ellipsoidial spotlights (6x9, 6x12, 6x16), 10" beam projectors, 500 watt and 1000 watt three cell cyc lights. Followspot. Pipe, clamps, stands, trusses. Consoles and dimmers, stage pin cables, socapex, power distribution. Color media and accessories. Color frames and c-46s.

Moving Heads:
Martin MAC 500s, MX, CX. Coemar Infinity XL. 280 Beam/Spot

DMX LED:
PAR64 (RGBWA) 280 watt, PAR64 (RGBWAU) 300 watt, LED Blinders, Washes (WA) 1,500 watt, Pixel Blades
Uplighting Services
One of the most in demand services for wedding receptions today is uplighting and we have everything you need to make your wedding extra special. And we do accents, floors, and ceilings too! You can combine uplighiting with our background drapes too. Uplighting doesn't have be be a single solid color, we can do multicolor schemes and animated color changes.
Audio/Visual Services
120" 16:9 HD or 80" 4:3 SD screens and projectors with speakers, presentation laptop or rack PC. Video cameras, monitors, frame synchronizers, upscaler, genlock, scan converter, vtr and four camera switcher for livestreaming. Complete HD movie theatre setup with 5.1 surround sound.
Video/Film Production Services
Professional Nikon DSLR and Canon Camcorders with a complete suite of grip gear including camera mounts, tripods, monopods, stedicam, car mounts, dolly, and crane. GoPro camera systems with a large variety of mounts, Boom pole system with digital recorder. Wireless mics. Clapper, Seconic meters, Color & Focus Charts.
Gaff gear including video and film lighting, both conventional and LED, 'C' stands, flags, cutters, scrims, sandbags, and accessories. Lots of Apple Boxes. White, black, gray, patterned, and chromakey backgrounds. RTS production intercoms.
Gen Sets, camloc power distribution (100A), snakebites, 2P+G stage pin cable (60A), 20A stingers, breakouts, and distribution panels.
Avid Media Composer NLE.
Party Lighting Services
We stock many of the popular intellegent and LED lighting fixtures, DMX controllers, and effects including three color RGB uplights and downlights, Martin MX moving lights and CX changers, Scorpion lasers, strobe lights, rotating mirror ball and lights, Sweepers, Swarms, Mushrooms, Moonflowers, Pixel Blades, Quad Phase, Fog machines, ETC Source 4 monogram (gobo) projectors, UV Cannon, Followspot, Wireless DMX .
We proudly serve these communities...
BUTLER COUNTY, OHIO
Fairfield, OH 45014 & 45018
Hamilton, OH 45011 & 45012
Middletown, OH 45042 & 45044
Monroe, OH 45050
Oxford, OH 45056
Trenton, OH 45067
West Chester, OH (45069)
WARREN COUNTY, OHIO
Franklin, OH 45005
Lebanon, OH 45036
Mason, OH 45040
Maineville, OH 45039
Springboro, OH 45066
Waynesville, OH 45068
MONTGOMERY COUNTY, OHIO
Centerville, OH 45440 & 45458
Downtown Dayton, OH 45401
Germantown, OH 45327
Kettering, OH 45429
Miamisburg, OH 45342 & 45343
Moraine, OH 45439
West Carrollton, OH 45449